Gaming in Migrant Spaces
Date:
May 6, 2022
1:10pm (PST)
Mahar Mangahas, Earl Ng, Tina Arcilla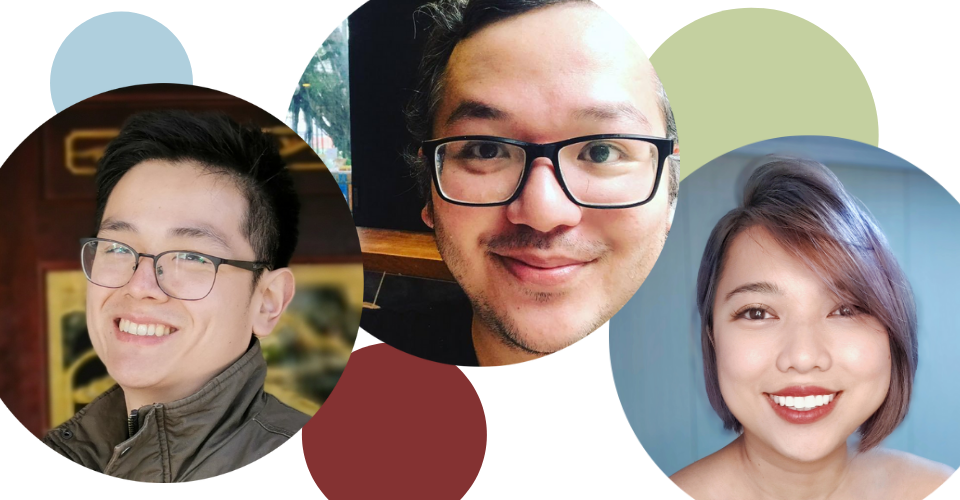 Gaming in Migrant Spaces asks how we enter and create communities where we are newcomers in a different country. Experiences in community-building, navigating different narrative practices, and finding places of safe play are explored in this conversation where immigration and gaming intersect. We'll also look at how this space raises questions regarding the dynamics of power, design, and welcoming.
Mahar Mangahas
(all pronouns)Â is a queer game designer from the Philippines who currently lives and works in Hong Kong. They make games that are meaningful tools that reflect their cultures and background in music, theatre, education, and dramaturgy. Mahar's work ranges from cultural/sensitivity consulting, art, and narrative design for games including Fate of Umdaar and Enoch's Guide to the Infinite Void. As a community manager, they are part of the organizing team of the 2021 Diana Jones Awards finalist, Session Zero.
Earl Ng
(
he/him
)
is a big nerd in every sense of the word. He likes tech, gaming, and everything geek. He is the lead fool at the Glowing Fool, a D&D community in Hong Kong; and he also works as an instructor with PowerThru, an innovative education program for ethnically diverse Hong Kongers run by the HK-based nonprofit EmpowerU. "Gaming has been such a positive force in my life. I am looking forward to hearing the stories of how gaming has impacted the lives of others."
Tina Arcilla
(she/her)
grew up as a third culture kid who shuttled between Manila and Hong Kong and, like many Filipinos, has family scattered across the globe. Professionally, she has been an advocate for diversity, equity and inclusion in workplaces and communities for over a decade. She's a sporty, artsy, extroverted introvert who collects hobbies and, whilst she prefers analog games, she has just begun her descent into video games.