2015 - Alameda County Community Food Back Contributions
Nov 9, 2015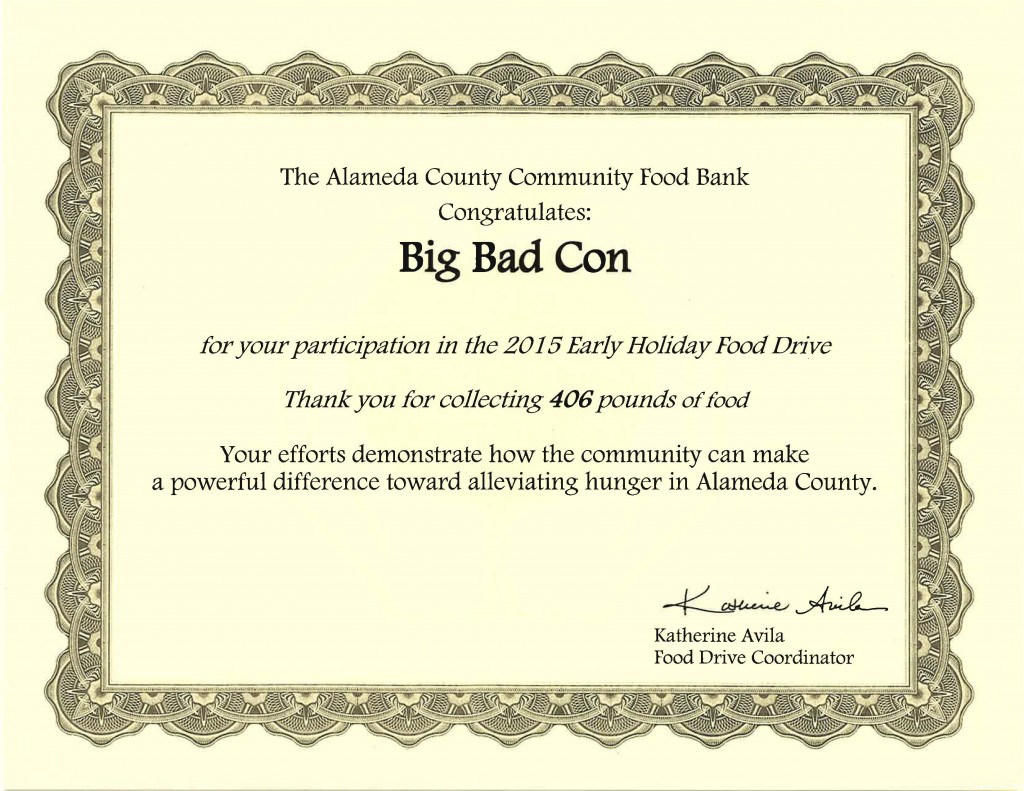 406 pounds of food donated to the Alameda County Community Food Bank!
Thanks to everyone for your contributions. This means so much to the Food Bank and to those in need in Alameda county!
Previous Years
2014: 485 pounds 2013: 252 pounds 2012: 480 pounds 2011: 230 pounds
Grand total: 1853 pounds!