Special Orders from EndGame delivered to YOU!
Sep 29, 2011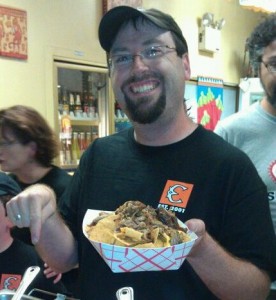 Awesome dude Chris Hanrahan from EndGame has offered to do special deliveries to Big Bad Con. Have a game you've been looking for? Drop Chris an email and let him know. If he's got it in stock (or can get it by the con), he'll have it waiting for you in the dealers room. And if you buy it at the con, 10% of the proceeds go to Child's Play. Customer service and giving games to kids in hospitals? That is some Big Bad Awesomeness!
If you really sweet talk him, he might even bring some of those nachos. Nom!
The Wolf is putting his special requests in the comments after mailing them to Chris, just so everyone can be jealous of his loot. He encourages all of you to do the same.
Save