Unearthing the Tropics
Date:
May 7, 2022
9:10am (PST)
Pam Punzalan, BJ, Mahar Mangahas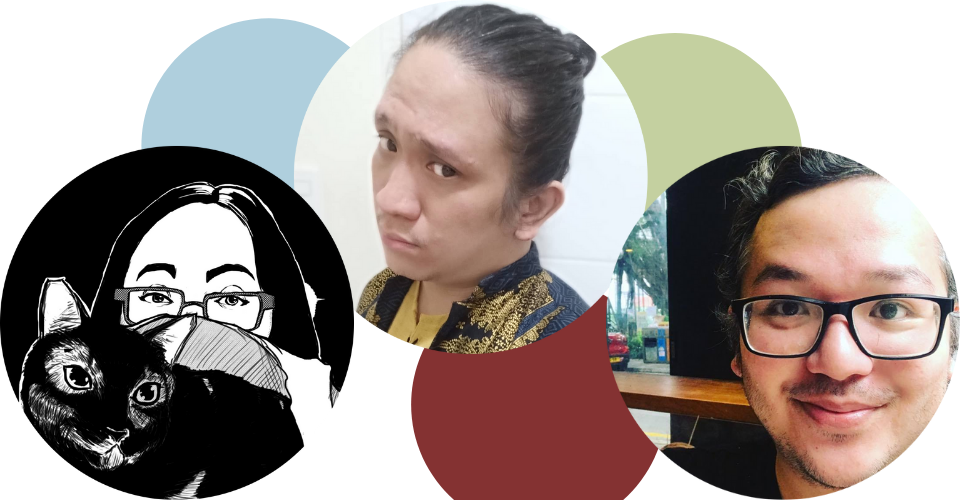 We always say, "design with your lived experience in mind", but that's easier said than done. This panel focuses on the idea of "the tropics" - what it means aesthetically, geographically, socially, and politically - and how that can be bolted into design work within a ttrpgs context. Presenting worlds and experiences that most people in our spaces ultimately view as an "Other" almost always means decolonizing our own understanding of the concept at hand. The main genres we'll unpack during this discussion would be the Tropical Gothic and Magical Realism.
Pam Punzalan (she/they) is a queer game worker based in Manila. Her professional work includes Journeys Through the Radiant Citadel, Hunter: The Reckoning, Starfinder, Spire, and Thirsty Sword Lesbians. She's working hard on the official Dagger Isles supplement for Blades in the Dark.
Mahar Mangahas
(all pronouns) is a queer game designer from the Philippines who currently lives and works in Hong Kong. They make games that are meaningful tools that reflect their cultures and background in music, theatre, education, and dramaturgy. Mahar's work ranges from cultural/sensitivity consulting, art, and narrative design for games including Fate of Umdaar and Enoch's Guide to the Infinite Void. As a community manager, they are part of the organizing team of the 2021 Diana Jones Awards finalist, Session Zero.
BJ
(
he/siya
)
is an actuary, RPG game designer, and online GM for hire. He examines aspects of Philippine myth & culture and integrates them into RPGs. Along with friends from Malaysia, Singapore, and the Philippines, he helped to pioneer the RPGSEA hashtag