Designing One-Shot RPGs
Date:
May 6, 2022
3:10pm (PST)
Hayley Gordon, Vee Hendro, Logan Timmins, Sidney Icarus, Melody Watson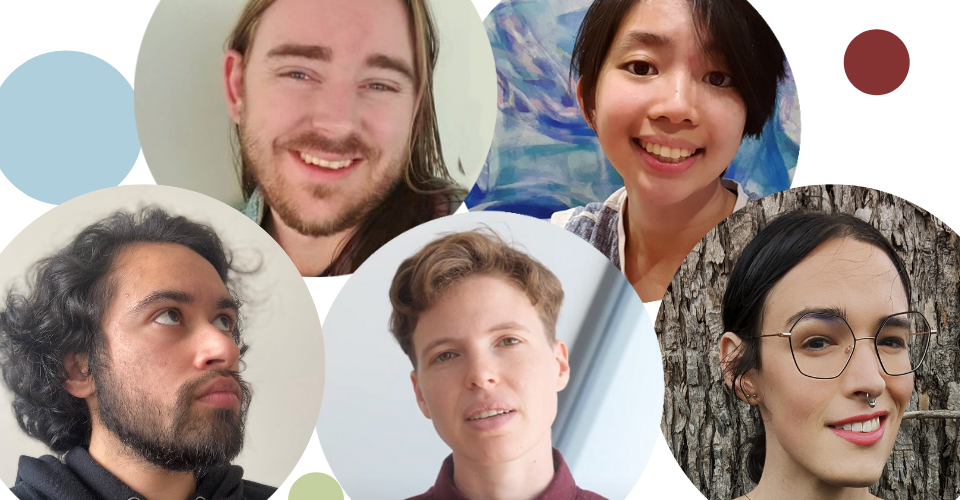 One-shots have the hefty task of creating a satisfying and memorable story in just a few hours. Join four designers to find out their key considerations for creating one-shots and engaging players from the get-go. From structure to story, how can we build the most compelling design for the single session experience?
Vee Hendro
(she/her) creates roleplaying games as one half of Storybrewers, known best for
Good Society
and
Villagesong.
She also works as a freelance graphic designer on jobs big and small.
Hayley Gordon
(she/they) is a game designer and writer. She adores cheeses of all kinds, and will gladly trade her kingdom for a good blue cheese.
Logan Timmins
(he/him) is a queer, Aussie trans man tabletop game designer and consultant. He makes games of connection and self-reflection that have made people laugh, cry, and wave at clouds (among other things). You can find all of his games at
breathingstories.itch.io
.
Sidney Icarus
(
they/them
)
is a descriptivist who has worked in and around indie role-playing games since 2017. Their games explore the delight of play, and how the stories we tell can help us understand ourselves and the people with whom we share our tables. When they aren't writing role playing games, they are playing them, or hosting one of several podcasts about them. Their personal work is available at
waxwingsgames.com
.
Melody Watson (she/her) is a maker of games, an occasional poet, and an editor specializing in ttrpgs. Her games tend to be one-shots (several of which were created specially for Australian conventions), and often deal with historical events like the Russian Revolution.