Designing in Tandem
Date:
May 7, 2022
1:10am (PST)
Jeremy Harper, Dusty, Alyssa, Rue, Alexis Sara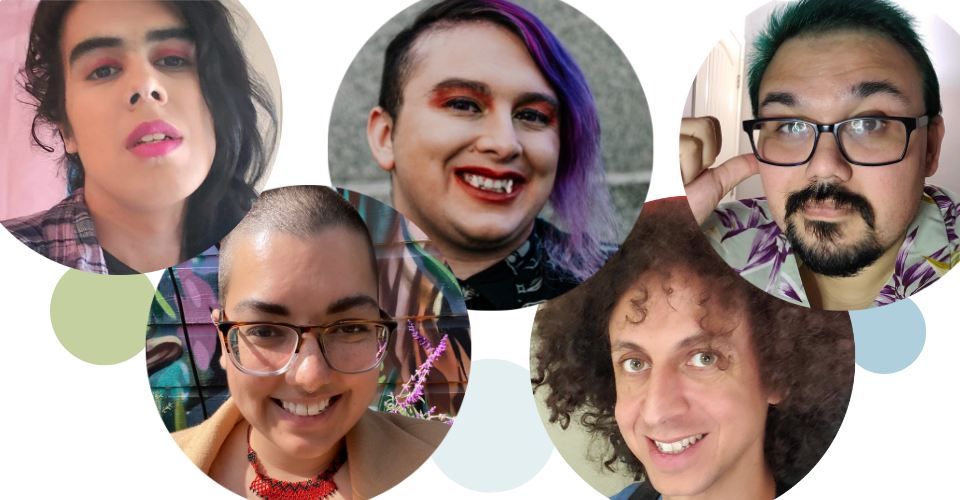 Microgrant Helps Recipients Bring TTRPGs Beyond the Table
Earlier this year, Randy Lubin and Big Bad Con launched the Story Synth Microgrants to support marginalized game designers in developing, publishing, and monetizing games on the Story Synth platform. Join five microgrant recipients currently designing Story Synth games. We'll explore our different approaches to designing a game around the Story Synth platform; we'll highlight the variety of ways designers of all experience levels can use the platform for design, playtesting, and distribution; we'll showcase the diverse games we're creating; and, if there's time, we'll discuss the experience of designing games as part of a cohort.
Jeremy Harper (they/them) is a queer, nonbinary, multiracial Black educator, community organizer, performer, and game designer. You can find them co-hosting They're A Super Geek an actual play stream and podcast highlighting gender marginalized GMs in the TTRPG scene, on Twitter at @HarkMorper–hyping other marginalized creators, and at https://harkmorper.itch.io/–designing games about building community and forming relationships in a society that is actively hostile towards so many of us.
Dusty (they/he) is an incredibly queer Latine creator. Works in public health in their day job and is creating either podcasts, ttrpgs or other media in their spare time.
Alyssa (they/them) is a queer, trans TTRPG performer and writer. You can find them in podcast form on Well Seasoned Stories, Goblets and Gays, and Animam Agere, as well as on various streams across the internet.
Alexis Sara (she/her gay/ghem) is a multi-award winning writer of comics, TTRPGs, and other forms of storytelling. She aims to make stories that help people make a better world and help other trans, polyamarous, sapphic and BIPOC people feel seen through those stories.
Rue (they/he) is a Hugo-Nominated mixed-race, disabled, nonbinary content creator. When they're not designing marketing materials for their day job, Rue writes games that center marginalized experiences. Queer rage and joy in equal parts are a focus of his design and they strive to create space at the table for stories that the world has tried to keep quiet. They would like to make the world just a little brighter—by bringing these stories into the spotlight.