Confluence: Designing the Game
Date:
May 6, 2022
11:10pm (PST)
Laya Liebeseller, David Castro, Kandi J. Williams, Viditya Voleti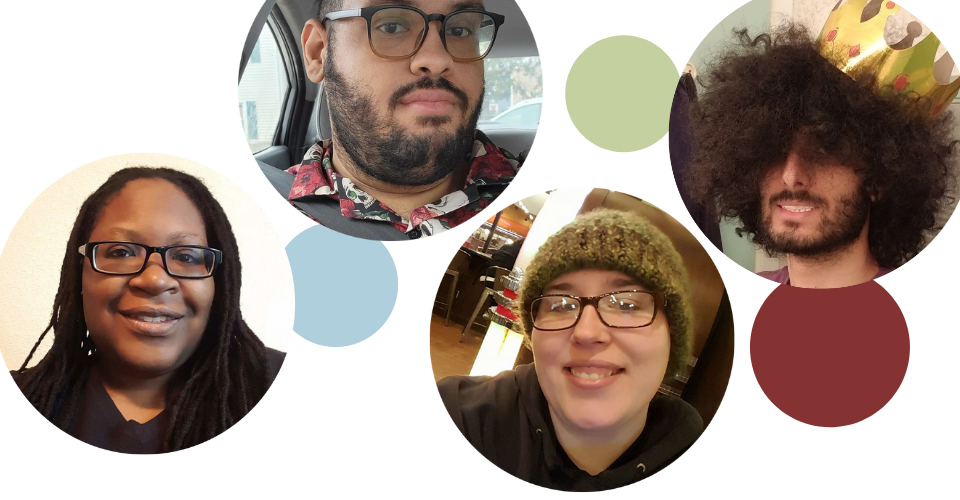 For years now, the Cosmic Mirror has been slowly developed through various small games, from ZOETROPE Time Travel Roleplaying to Umbra & Mirn, but now it finally coalesces into a core TTRPG experience. Come chat with the lead Designers of our Settings and Mechanics teams and members of those teams who are working on Confluence, a TTRPG that is thoroughly placed in its world with endless possibility and exploration to be had. Players playing Confluence explore a living world and grow through their interactions with it, and their contributions back to it. Come learn how the teams worked from pre-existing material while also adding their own important contributions, or how they tore the system to the ground and started over. Every member of the team has unique experience to share working in the TTRPG space, so ask all your questions about designing a game, adapting a game, or starting from scratch!
Laya Liebeseller (she/they) Laya is the Mechanics Director for Cosmic Mirror Games working on Confluence. They are a game designer and game community researcher and most of her time is spent writing games and working on her dissertation. As Laya is an avid horror fan, their favorite systems are World of Darkness: Geist and Kids on Bikes.

David Castro (he/they) is the Setting Director for Confluence, as well as a writer and developer for Onyx Path Publishing and many other games. They are disabled, bi, latino, and hails from New York City. More about them can be found at DavidCastro.net.

Kandi J. Williams (she/her) is the Black queer nerdy executive producer and GM for the Dicey Amazons Twitch channel. She has a passion for all games (tabletop, board, and video). She also writes and designs TTRPGs and comics. You can find all the things she is up to and the ways to contact her at https://kandijeanne.carrd.co/.
Viditya Voleti (he/him) is a QPOC, South Asian, interactive artist and game designer who loves to mess with play and interactive media! His own games are never the same, always iterating or trying out new ideas and approaches to what TTRPGs can be. He primarily loves making collaborative worldbuilding games and explorations into GMless and GM-agnostic design.