Luke Crane events at Big Bad Con
Jul 30, 2012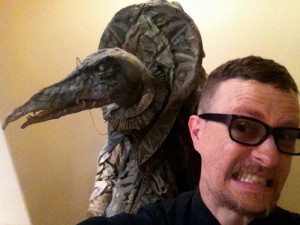 Luke's events are in. Check out all this awesomeness coming from Burning Wheel HQ and beyond!
Danger on the Scent Border (Mouse Guard)
Dungeoneers and Dragonslayers (New BWHQ Playtest)
Inheritance (Luke's own LARP in Development)
Breakfast with Jason and Luke (Morning panel with Jason Morningstar and Luke Crane)
Make sure to get registered for the con by the time sign ups start (9/8) so you can get into games in the Burning Room, as I'm sure they will go fast!